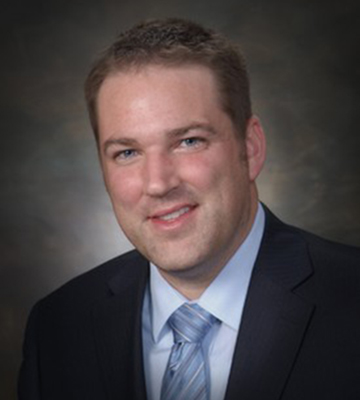 Degrees

Doctor of Dental Surgery
MClinDent Prosthodontics

Areas of Expertise
Dr. Hogg graduated from the University of Michigan School of Dentistry in 2004 and went on to further his studies at the University of Florida College of Dentistry in an AEGD program focused on the surgical placement of implants and prosthodontics.
He later completed his Masters of Clinical Dentistry in Fixed and Removable Prosthodontics at King's College London, UK. Dr. Hogg is a principal in Dental Health Professionals, a large progressive group practice in Cadillac, MI where he focuses on prosthodontics, surgical and restorative aspects of implant rehabilitation, and aesthetic dentistry. Dr. Hogg is a Clinical Teacher and Post-graduate Tutor in the MSc Aesthetic Dentistry Programme at King's College London and an Editorial Board Member of the Academy of Dental Excellence. In addition to his clinical practice and teaching responsibilities, Dr. Hogg has lectured to audiences world-wide including recent events in Hong Kong, Dubai, Mumbai, and London. He has published articles, authored textbook chapters, and will serve as an Editor in an upcoming textbook in the Wiley Practical Procedures Series focused on dental implants. In his spare time he and his lovely family enjoy traveling, exploring other cultures, outdoor activities, and spending as much time on Michigan's beautiful beaches as possible.
Total Pros - So Happy with the results of my implant!! The whole process could have been scary but I felt like I was going through it with friends who genuinely cared about me. Dr. Kyle Hogg took me on as an Emergency transfer patient with a next day appt. Throughout he explained what was going to happen step by step, and put my fears to rest. And made me laugh!! Laughter IS the best medicine. His staff is the Best!! They made sure to check how I was doing and give "best friend" advice and care tips. They were real and helped me through it with lots of humor and reassurance. Thanks to this Amazing Team of Professionals I have my smile back!!