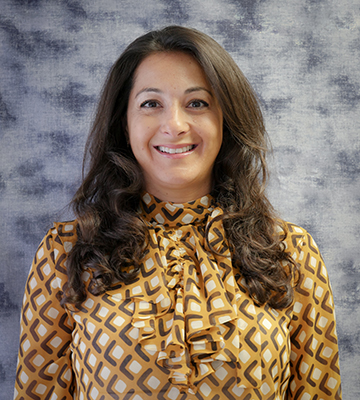 Degrees

Doctor of Dental Surgery
MSc Aesthetics
Dr.Kobty-Hogg graduated from the University of Michigan School of Dentistry in 2001 and was then selected to be part of an advanced post graduate program at the University of Florida where she was the recipient of the prestigious J. Frank Collins Award for excellence in general dentistry.
Dr. Kobty-Hogg then went on to receive a Master of Science in Aesthetic Dentistry from King's College of London in the UK where she remains on faculty as a post-graduate tutor. She is a member of the American Dental Association, Michigan Dental Association, Academy of General Dentistry and the American Academy of Cosmetic Dentistry.
Dr. Kobty-Hogg and her husband made Cadillac home in 2006. She is bilingual and enjoys cooking, traveling and spending time with her family.
Dr. Kobty is more than awesome! I am amazed at her perfectionism. She is the best dentist I have ever had, and I have had many! Wish she would have been the first!
Dr. Kobty is wonderful! She is great with kids. My 5 year-old daughter loves her. Trina is amazing as well! My daughter loves coming to the dentist and I believe it is because of the excellent care she receives. Thank you!!
Today was my first time at Dental Health Professionals... Bonnie and Dr. Kobty are wonderful, they made my experience great!! Thank you so much for being kind:) see you all soon.