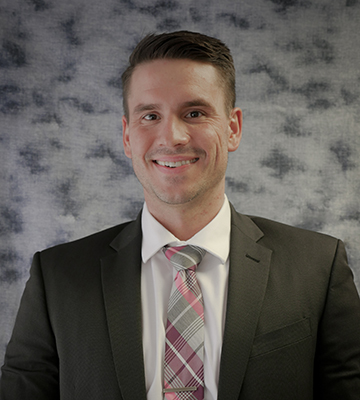 | | |
| --- | --- |
| Degrees | Doctor of Dental Surgery |
Dental Health Professionals is pleased to introduce Dr. Carson Shell as the newest member of their team. He is originally from Onsted, Michigan. Dr. Shell graduated from Onsted High School in 2007, and continued his education at Eastern Michigan University, where he received his Bachelors of Science degree. He earned his Doctor of Dental Surgery degree from the University of Michigan. Dr. Shell is a member of the American Dental Association and the Michigan Dental Association. Dr. Shell and his wife Courtnee, along with their son Layn, have relocated to Cadillac. They look forward to enjoying this community and all it has to offer. In his free time, Dr. Shell enjoys the outdoors, recreational sports, traveling, exercising and spending time with his family.
I am a patient of Doctor Shell, and cannot say enough good things about him and his staff (Megan and Gidget.) Dr. Shell has given me my smile, that has been long gone due to deterioration of my teeth since birth. He, and the ladies, have been so wonderful, and caring, during the long process that included nine crowns and two bridges. I will be eternally grateful for the gift that Dr. Shell has given me...a beautiful smile! If you are looking for an exceptional dentist, and very caring man, I highly recommend Dr. Shell!
My previous dentist ruined my beautiful smile. Thank God I found this place. Dr. Shell and his staff listened to my needs and treated me with compassion. I am very grateful that he was able to help me feel confident about smiling again. They got me in for a quick appointment and rates are very reasonable.